wish i could make that sound with. ym mouth
Edit
Amber Simpson is a woman that lives in Las Vegas.One night when Ned and Homer went to Las Vegas they got married because they were drunk and Homer married Ned.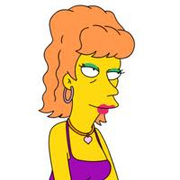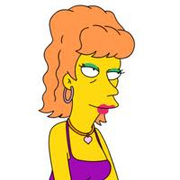 In religion and folklore,
Hell
is an afterlife location, sometimes a place of torment and punishment. Religions with a linear divine history often depict hells as eternal destinations while religions with a cyclic history often depict a hell as an intermediary period between incarnations. Typically these traditions locate hell in another dimension or under the Earth's surface and often include entrances to Hell from the land of the living. Other afterlife destinations include Heaven, Purgatory, Paradise, and Limbo.
Other traditions, which do not conceive of the afterlife as a place of punishment or reward, merely describe Hell as an abode of the dead, the grave, a neutral place located under the surface of Earth (for example, see Sheol and Hades).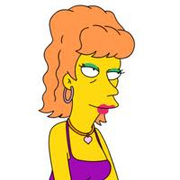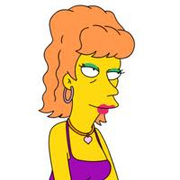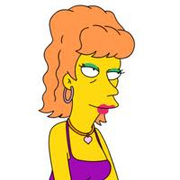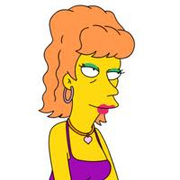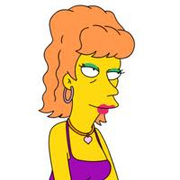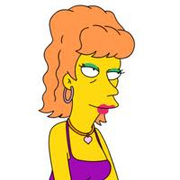 The modern English word
hell
is derived from Old English
hel
,
helle
(first attested around 725 AD to refer to a nether world of the dead) reaching into the Anglo-Saxon pagan period.
[1]
The word has cognates in all branches of the Germanic languages, including Old Norse
hel
(which refers to both a location and goddess-like being in Norse mythology), Old Frisian
helle
, Old Saxon
hellia
, Old High German
hella
, and Gothic
halja
. All forms ultimately derive from the reconstructed Proto-Germanic feminine noun *
xaljō
or *
haljō
('concealed place, the underworld'). In turn, the Proto-Germanic form derives from the o-grade form of the Proto-Indo-European root *
kel-
, *
kol
-: 'to cover, conceal, save'.
[2]
Indo-European cognates including Latin
cēlāre
("to hide", related to the English word
cellar
) and early Irish
ceilid
("hides"). Upon the Christianization of the Germanic peoples, extension of Porto-Germanic *
xaljō
were reinterpreted to denote the underworld in Christian mythology,
[1][3]
for which see Gehenna.